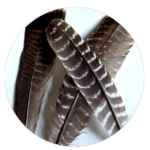 Words can barely express the extent of our gratitude for Jenneth's time, thought, and infallible care in her co-crafting and facilitating of our wedding ceremony. As priestess, as fellow woman, as celebrant, Jenneth was a perfect, reassuring presence in both the planning and sharing of ceremony. We are very loose when it comes to the heeding of time, and while Jenneth allowed for the fluid drift of our ideas and our sporadic planning, she supported, stabilized and responsively steered things in the most progressive direction for the many months preceding our gathering. We so appreciated the dedication and enthusiasm with which Jenneth engaged with our wishes, and for her ever-wise contributions.
Jenneth's years of experience are evident in the way she holds space: her steady words, timely guidance, her gift of voice and song were all offered with admirable potency and confidence. Our day was made by Jenneth's presence and care; we feel honoured to have had someone so aligned and inspiring guide the ceremony of our enduring connection. There is no-one we could recommend more for the cradling of any ceremony, any ritual. She is a woman wise, gentle, insightful, capable, and soothingly reliable, and we are thankful beyond all phrases.
Emerald & Katarzyna, NSW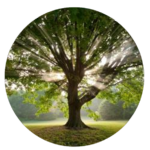 We decided to celebrate our 30th Wedding Anniversary with a handfasting ceremony that embodied our spiritual path of Druidry. We had a few ideas of what we wanted, but Jenneth took it to the next level. Not only was it perfect for us, but our friends and family were included in the ceremony in the most beautiful way. Jenneth set out the space perfectly, set the mood of the ceremony with drumming and singing, and even went as far as memorising and reciting the lines used in our original Wedding.
We can't recommend Jenneth enough, her presence brings a peaceful but powerful energy, and our handfasting was something that we will hold dear for the rest of our lives.
Chris & Glenda, NSW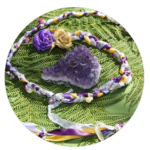 Jenneth married my husband Brett and I this weekend and it was the most beautiful ceremony I could have asked for. The ceremony was a blended mix of a traditional wedding and handfasting, and thanks to Jenneth, it was everything we could have dreamed of and more. Not only did Jenneth work in with us to make sure our ceremony was a perfect fit for both of us, but she talked us through all the legal documents and even helped me change my name. Beyond the ceremony, Jenneth stepped in to be the MC and went above and beyond in every way possible, even if it was just making sure I stayed calm in the lead up to the wedding. From fielding frantic phone calls from the bride to creating a beautiful pre-wedding ritual, Jenneth made the entire process smooth, beautiful and memorable. I truly don't have enough words to express how wonderful she is! I'd highly recommend her to anyone wanting a beautiful ceremony that reflects their and their beloveds personalities. If Facebook let me, I'd rate her 11 out of 5 stars!
Samara & Brett, NSW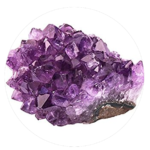 The ceremony was a truly amazing experience and words will never be able to express my deep gratitude.
Amanda, NSW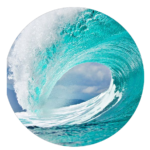 Jenneth creates powerful ceremonies! I love how she holds space with confidence & awareness.
Niki, NSW