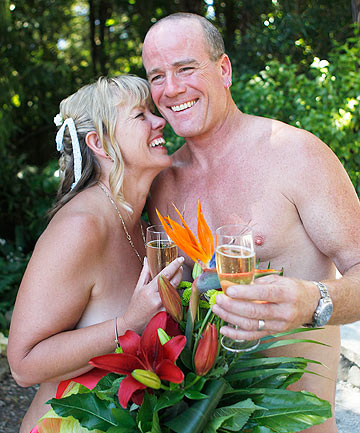 You live your lives in a beautiful, off-beat manner, and you want your ceremony to be the same.
Maybe you're both passionate about all things medieval, and you want to recreate that atmosphere of chivalry, honour, and fair maids on your special day. Maybe you're both beloved fans of Star Trek, and you want to hold your ceremony upon the recreated stage of Enterprise's bridge with a Captain presiding. Maybe you wish to honour your nudist beliefs, surrounded by your intimate community, and you want your celebrant to share in that skyclad ceremony.
And maybe you don't quite know what your beautiful, unique ceremony looks like, but you want to explore the options with someone who is open to new, exciting and imaginative ideas!
A passionately quirky heart beats in my chest, and it wants to share in your unique ceremony.
When you want your innermost passions & beliefs represented in your ceremony, you want Green Celebrant ceremonies.